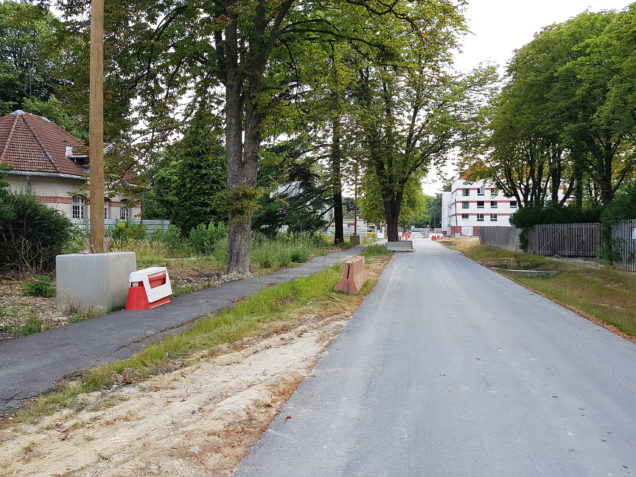 Future street Charles Baudelaire, between the preserved "English garden" and the first apartment buildings of the 1st phase
Nearly 800 of the 1 200 housing units of the first phase are currently under construction. Work on the finalization of public spaces in this part of the new eco-neighborhood is starting this summer, to prepare for the arrival of the first inhabitants, in the first half of 2020.
Laying of the "1st brick" on July 11, in the presence of all project partners.
More information on the CDU page here